LV4900 to meet the industry application of long-distance barcode reading
Apr. 12, 2022
The LV4900 long-distance 1D QR code scanner is a reading engine that can quickly read all kinds of quality bar codes. It adopts the sixth-generation UIMG core decoding technology independently developed by itself. It has a compact size and a highly durable design, making it completely suitable to be integrated into OEM equipment with long-range scanning requirements but space is limited, such as suitable for use in parking lots, high-speed toll stations, warehouse long-distance barcode reading, and other industry applications that involve long-distance barcode reading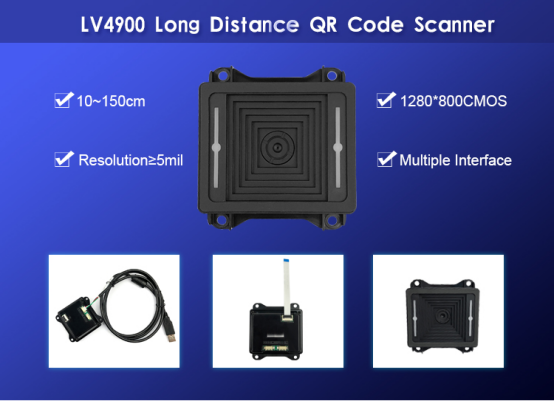 Under normal circumstances, the principle limit distance of QR code reading equipment is not too far, but some special industry applications will involve more or less medium and long distance barcode reading. If you use ordinary QR code scanners you will find it particularly difficult to scan, including scanning one-dimensional and two-dimensional barcodes on media such as paper and mobile phone screens, which seriously undermines the performance and experience of the device. At this time, the market urgently needs a QR code scanning head module that can meet long-distance barcode reading for different industry applications.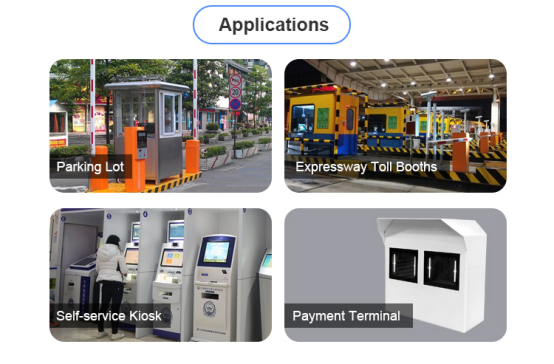 The LV4900 long-distance two-dimensional code scanning module has the best motion tolerance among products of the same level, and is very suitable for scanning intensive and long-distance operations. The appearance size of the LV4900 QR code scanner is 61.5(W)×65.5(D)×31(H) (maximum value), and the weight is only 39g. The lightweight, streamlined and compact design meets the requirements of integrated and embedded installation. It is specially calibrated for screen barcodes, which can adapt to low-brightness and large-data-volume screen barcodes with various films. And it provides users with a wealth of data communication interfaces (TTL-232, USB, RS-232). It also has below wonderful features: automatic sensing, soft light recognition, internal integration of two RGB three-color indicator lights, standby default white light, decoding success indicator color can be set to red, green or blue according to needs, high IP level, can be used in more demanding environments and can be read day and night.
As a professional supplier of scanning code modules and technical services, Shenzhen RAKINDA has more than 21 years of industry experience, rich product series and excellent bar code recognition solutions, which can provide customers with high-quality Products and services to gain a competitive advantage.