Mar. 11, 2022
At present, the high incidence of COVID-19 caused by Ockelong mutants in the world, and the arrival of this year's Spring Festival travel rush and return work tide, the prevention and control efforts of Maoming have been upgraded at the critical juncture of external prevention and import.To strengthen the epidemic prevention and control management work, at the same time to implement the digital epidemic prevention requirements, Maoming many prevention and control scene has been using "F6-TH" series of face recognition health code verification machine (sweep health qr code and verification function), vision to health code intelligent traffic system and a series of convenient and efficient wisdom epidemic prevention solutions and technology platform, strength to local epidemic prevention work.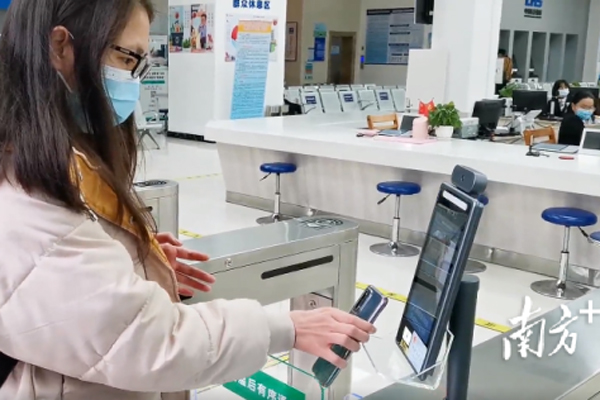 After the official use of the all-in-one machine, it can realize the real-time inspection of the personal health code, read the ID card to retrieve the health code, and conduct "face recognition + temperature detection + health code test" at the same time. After the equipment verification, it can be quickly passed, and it only takes 2-3 seconds to complete the personnel inspection.It has greatly improved the efficiency and accuracy of traffic, replaced a series of cumbersome procedures such as manual health code inspection and registration of identity information, reduces the gathering of people caused by queuing, and effectively avoids the risk of epidemic transmission caused by close contact and queuing aggregation.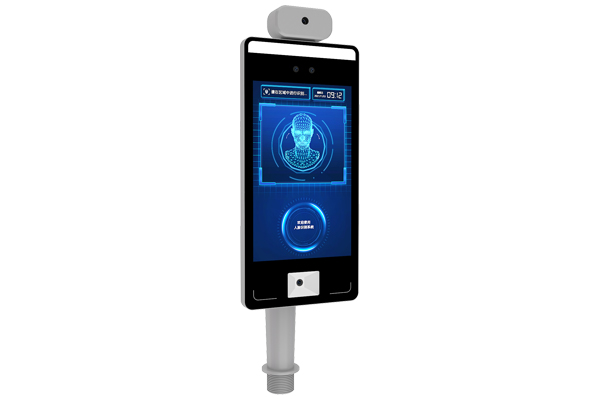 Health code "green code", body temperature is 36.5℃, please pass.As the first defense of public epidemic prevention, Shenzhen RAKINDA independent research and development of F6-TH face recognition temperature health code verification all-in-one machine has high efficiency health code detection and personnel information management function, through intelligent means can do contact automatic identification, reduce the risk of contact cross infection.One person one code need not worry about omission, put an end to false code or not show, green code traffic, red and yellow code banned, to achieve the purpose of recording, statistical, traceability.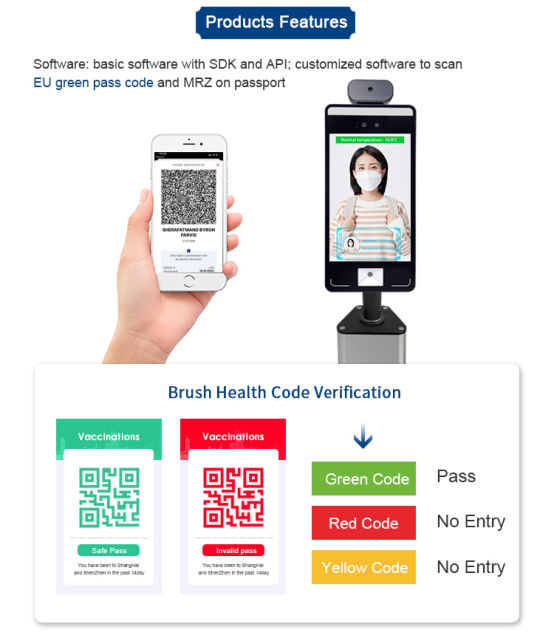 After understanding, the F6-FH face recognition temperature measurement and health code verification all-in-one machine adopts the 8-inch ultra-thin appearance design, and is equipped with a deep learning algorithm, with fast face recognition speed and higher accuracy.Can be used alone or with access gate and access control, system built-in attendance clock and access control functions, can flexible rapid deployment in such as station / airport, school / enterprise / super / large, hospital, subway entrance, property office buildings and street community crowded public areas, combined with vision health code intelligent traffic system and epidemic prevention solutions is expected to play the greatest value, strengthen personnel flow control work, provide an important means for science and technology epidemic prevention.