Rakinda RD4500R QR Scanner code Embedded Scanner Using in Vending Machine
May. 24, 2021
A well-known self-service equipment brand company in Sichuan China is a high-tech vending machine company engaged in independent research and development, production, sales and operation. The RD4500R QR Scanner code embedded scanner purchased this time is mainly used to scan users' mobile Alipay and WeChat Payment code information to achieve the self-service scan code payment function.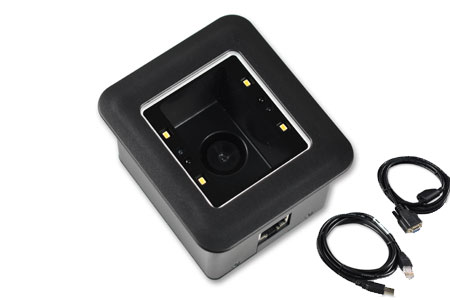 As a provider of anti-scan code payment modules and barcode payment solutions, RAKINDA will provide self-service kiosk manufacturers with the most appropriate scan code payment module and QR code scanning module application solutions, and provide corresponding data interfaces (USB Port, RS232 serial port, etc.), embed the RD4500R QR code module into the vending machine, and assist Liu Gong of their company to debug the software system, etc. After completion, open the payment code of Alipay or WeChat, and align it with the vending machine. The payment is successful as soon as you swipe the "Payment Code Sensing Area".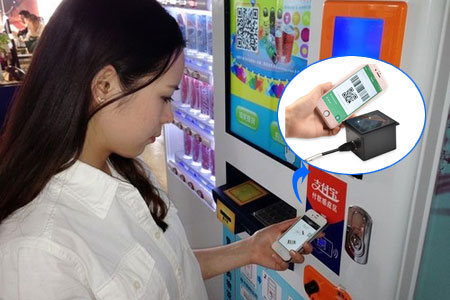 According to Engineer Liu , the reason why their company chose Shenzhen RAKINDA is because of our company's good reputation and strength 21 years of experience in the Internet of Things automatic identification industry. The manufacturer's after-sales service is guaranteed, and there will be no insensitive, two-dimensional scanning. The barcode reading engine has many performance problems, no one understands the after-sales service, and technical problems cannot be communicated. The biggest highlight of the RD4500R mobile phone QR code scanning module is: it can quickly read the lowest brightness and all kinds of big data, screen barcodes, paper bar codes and metal and other reflective materials; built-in 4 auxiliary lighting auto-sensing white light lamps, The sensing scanning range is wider. When the device is in sleep mode with a QR code approaching, the device instantly starts sensing and reading, and the scanning performance reaches the international advanced level; the core function modular design is very suitable for embedded integration into various self-service terminals.