Jan. 23, 2018
Scanning Payment Popularity In India Market
Barcodes Paymentis becoming more and more popular among Indian market day by day .Beluga whats going to sea From foreign media Business Standard was informed that Alipay's Indian financial services platform Paytm launched the Paytm for Business business in Android App Store to provide merchants with a one-stop financial solution while further promoting QR codes. India's application.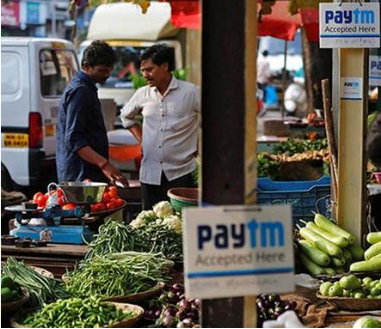 Paytm launched the Paytm for Business financial application on Android Store. New merchants can quickly sign up and get a Paytm QR code to turn on digital payments. In addition, merchants can use the app to manage their daily payments and use the app for reconciliation after the daily business has ended.
It is reported that "Paytm for Business" provides Paytm's existing 6 million offline businesses and new users with a package of services to track the payment, check the previous collection records, tracking merchants preferred bank account settlement. In addition, businesses can also use the app to instantly generate a Paytm QR code, printed out on the store, the consumer scanning the payment, the money will go directly to the merchant's bank account, and will not generate any fees. Merchants can also share the Paytm QR code with consumers through the communication app.then consumer can scan in front of QR scanner RD4100for fast payment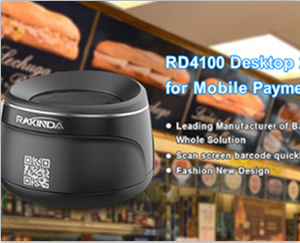 n addition, with Paytm for Business, merchants can also download day, week and monthly statements and look for key information such as the time it may take for a bank settlement and the taxpayer's unique identification number (UTR). In order to get as many users as possible, "Paytm for Business" supports a total of 10 languages.
In this regard, Paytm added that using "Paytm for Business", merchants can view detailed transaction records without waiting for confirmation messages or e-mails. The app aims to solve the problem of merchants' daily payment and check-up and further popularize in India Digital payment.
Kiran Vasireddy, COO of Paytm, said: "'Paytm for Business' will provide cooperative merchants with a reliable, one-stop solution for making daily business management easier."In fact, in early 2017, Paytm announced that it has invested 6 billion Indian Rupees and introduced two-dimensional code to merchants through preferential policies with zero fees.According to the "App Annie 2017 Review Report," "Paytm" has more monthly users than "Instagram," and ranks ninth in terms of monthly active users in all apps worldwide. In addition, Google and Boston Consulting Co. released a report saying that by 2020, India's digital payment industry is expected to scale to 500 billion US dollars.
India's digital payment industry has entered a phase of rapid growth with the announcement of "Paytm for Business," and Paytm will continue to compete with Flipkart's "PhonePe" and similar products. The introduction of two-dimensional code, for the hope of building a cash-free society in India, is also a convenient way.
Currently, several digital payment platforms have launched two-dimensional codes such as "PhonePe", "Paytm" and "MobiKwik" as well as the national QR code "Bharat QR code" released by the Indian government. Paytm may be more competitive at the digital payline in India due to its partnership with China's two-dimensional code popularity of "hero" Ali.
Shenzhen RAKINDA Technology Co., Ltd. is specialized in the development of smart card hardware and software systems, production, sales and operations in one of the national high-tech enterprises. Products are widely used in city card, park area, retail businesses, parking fees, government platforms and other consumer areas. With years of focus on management, innovation and development, the company in the industry .Has a wide range of customer base and industry reputation, to achieve the city card applications and urban bus intelligent scheduling management.RAKINDA engaged in barcode technology research and development for more than 17 years, we have a mature R & D team and overseas markets, we can help you quickly and easily realize unattended dream
Our service contacting information as below :
Email: minnyho1610@rakinda.com;
Skype: minnyho
Whatsapp: 86-15768453250